recently, now + soon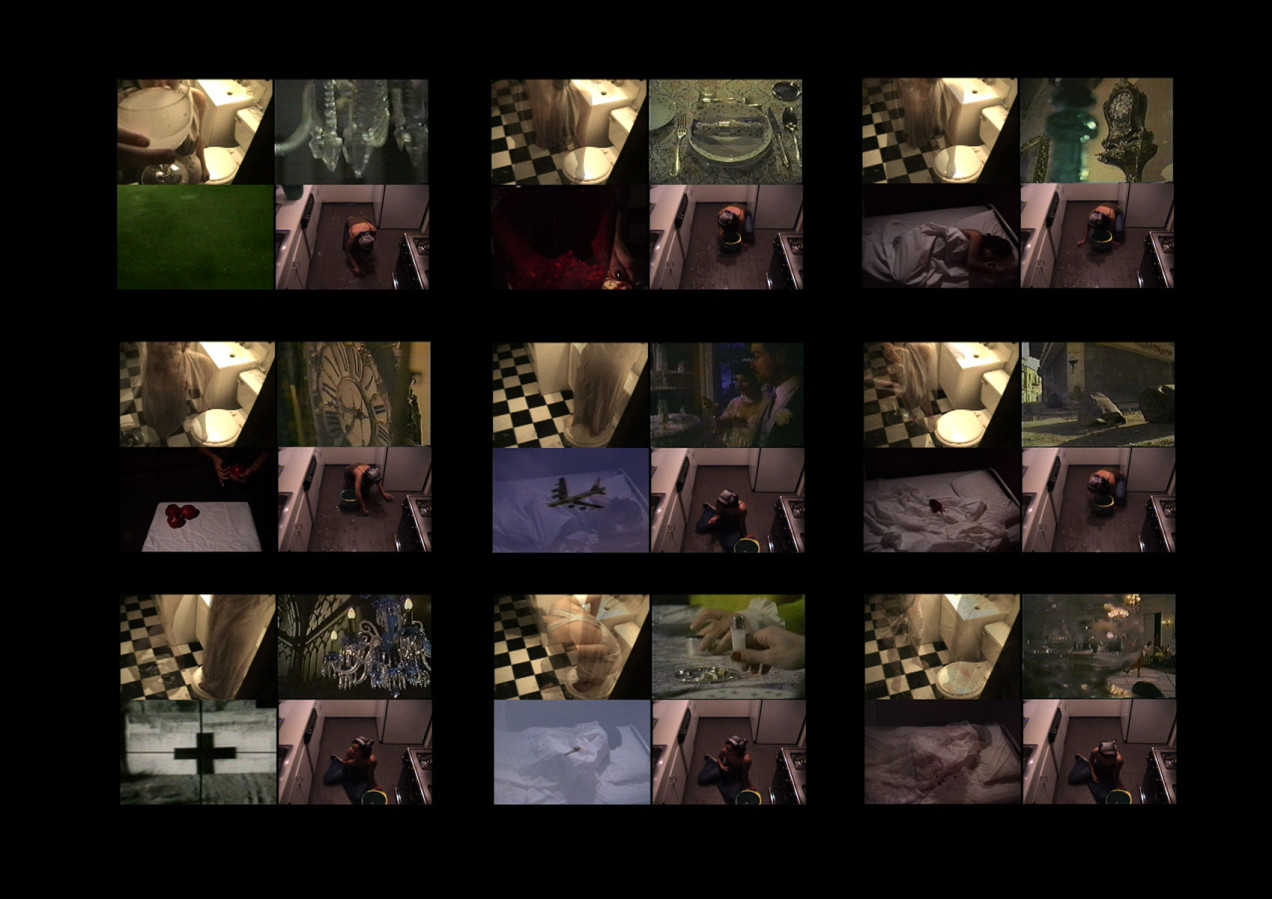 EXHIBITIONS
*Blind Crossing and What News from the Sea? are in Waste Lands, curated by Piedad Solans, at the Casa Arabe in Madrid, March 8th to May 20th, and the Casa Arabe in Cordoba, September 13th to November 17th, 2018.
*Permanent Transit is in Beyond Transnationalism, curated by Arshiya Lokhandwala, at the Bhau Daji Lad Museum in Mumbai, April 8 – June 19, 2018.
*The Glass House Home Movies is in Caressing History, curated by Adawit Singh, Shrine Empire Gallery, Delhi, April 13th – May 15th, 2018.
*A collaboration with the collective Bellevue di Monaco for Public Art Munich: Game Changers, curated by Joanna Warsza, will premiere from July 18th-21st, 2018.
*2nd Yinchuan Biennale: Starting from the desert – Ecologies on the edge, curated by Marco Scotini. June 9th – September 19th, 2018.
*New commission for Germ City at the Museum of the City of New York, opening September 14th, 2018. With a joint residency at the Graduate Center, CUNY, and the New York Public Library, January-July 2018, as part of the international Wellcome project Contagious Cities.
*When the Spirits Moved Them, They Moved at the Hancock Shaker Village, MA, September-November 2018, with closing events November 10th-11th.
TALKS
*May 3rd at 3 pm, keynote on contemporary art archives and concepts of value for Frieze New York.
*May 10th at Corvallis College, Oregon.
ONLINE
*The Garden of Forked Tongues, originally commissioned by the Queens Museum of Art in conjunction with Nonstop Metropolis: The Remix. A collaboration with the Endangered Language Alliance, Effi Ibok and Josh Begley.
*Rhizome recently preserved the 2004 web project How Do You See the Disappeared? A Warm Database as part of Net Art Anthology; Chitra and I had a conversation with Michael Connor about it and I was also on a New Museum panel about net art, dispersion and disappearance after 9/11 with Eva & Franco Mattes, David Joselit, and Aria Dean in November 2017.
*A conversation about art, activism, and how to win by losing with Vince Warren, director of the Center for Constitutional Rights, moderated by curator Amara Antilla, in August 2017
*A brief interview about public vs. private narratives for the Pew Center in April 2017
*October 2016 talk with Tricia Paik and Erin Ellen Kelly at the Indianapolis Museum of Art, during the show Mariam Ghani & Erin Ellen Kelly: Water, Land, City
*February 2016 talk about What we left unfinished and artists in times of war, as part of Critical Writing Ensembles at the Dhaka Art Summit
*I'm also (occasionally) on Twitter and Instagram.
PRESS
*I responded to Frieze's survey on the importance of art as a form of protest (March 2017)
*Some reactions to What Now: The Artist-Writer as Activist-Critic panel (December 2016)
*The City & The City in Art in America (November 2016), The Village Voice (October 2016), and Modern Art Notes (May 2015)
*The Garden of Forked Tongues in Fast Company (August 2016) and the Hyperallergic podcast (May 2016)
*Interview for the Guggenheim MAP about A Brief History of Collapses (May 2016)
*Interview with Sophia Guy-White about What we left unfinished for InRussia (December 2016)
*Interview with Owen Duffy in Artspace (September 2016)
PUBLICATIONS
*"Shahrazade in the Archives: A Testimony from Fragments" in Critical Writing Ensembles (Mousse, 2017).
*Portfolio in Frieze, September 2016.
*"Notes from a boycott" in Manifesta Journal 18, November 2014; reprinted in Shangri-La: Imagined Cities, 2014; and expanded in collaboration with Haig Aivazian for The Gulf: High Culture, Hard Labor (OR Books, 2015) and Assuming Boycott: Resistance, Agency and Cultural Production (OR Books, 2017). Bonus video: book launch panel at the Vera List Center.
*"Field notes for 'What we left unfinished'" in Ibraaz Platform 006, December 2013; reprinted in Dissonant Archives: Contemporary Visual Culture and Contested Narratives in the Middle East (IB Tauris, 2015).
*"The Islands of Evasion: Notes on the Politics and Poetics of International Art English." Triple Canopy, June 2013. Reprinted in Social Medium: Artists Writing 2000-2015 (Paper Monument, 2016).
*Afghanistan: A Lexicon available as a print and e-book from Hatje Cantz, excerpted on the NYRblog September 2012.